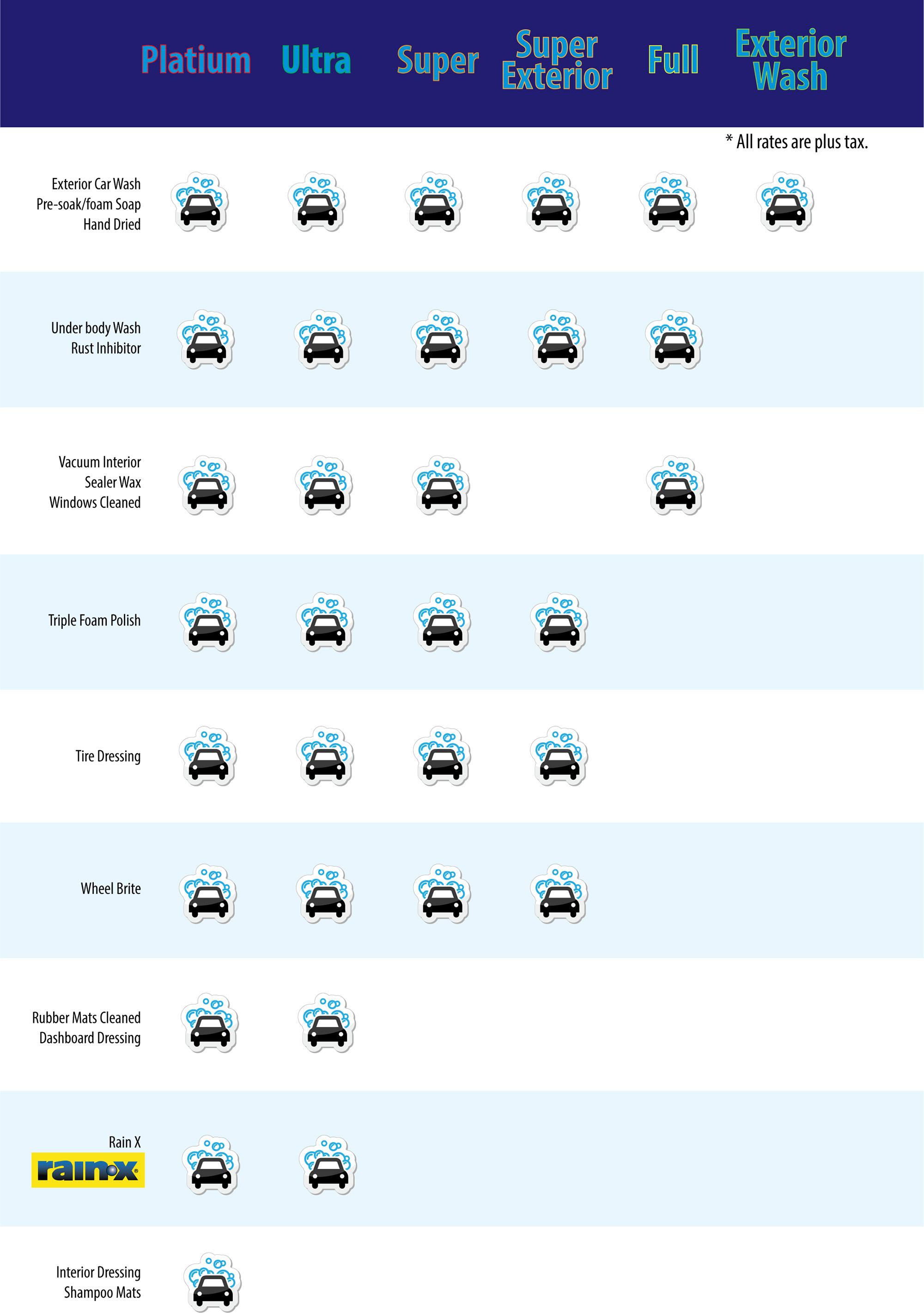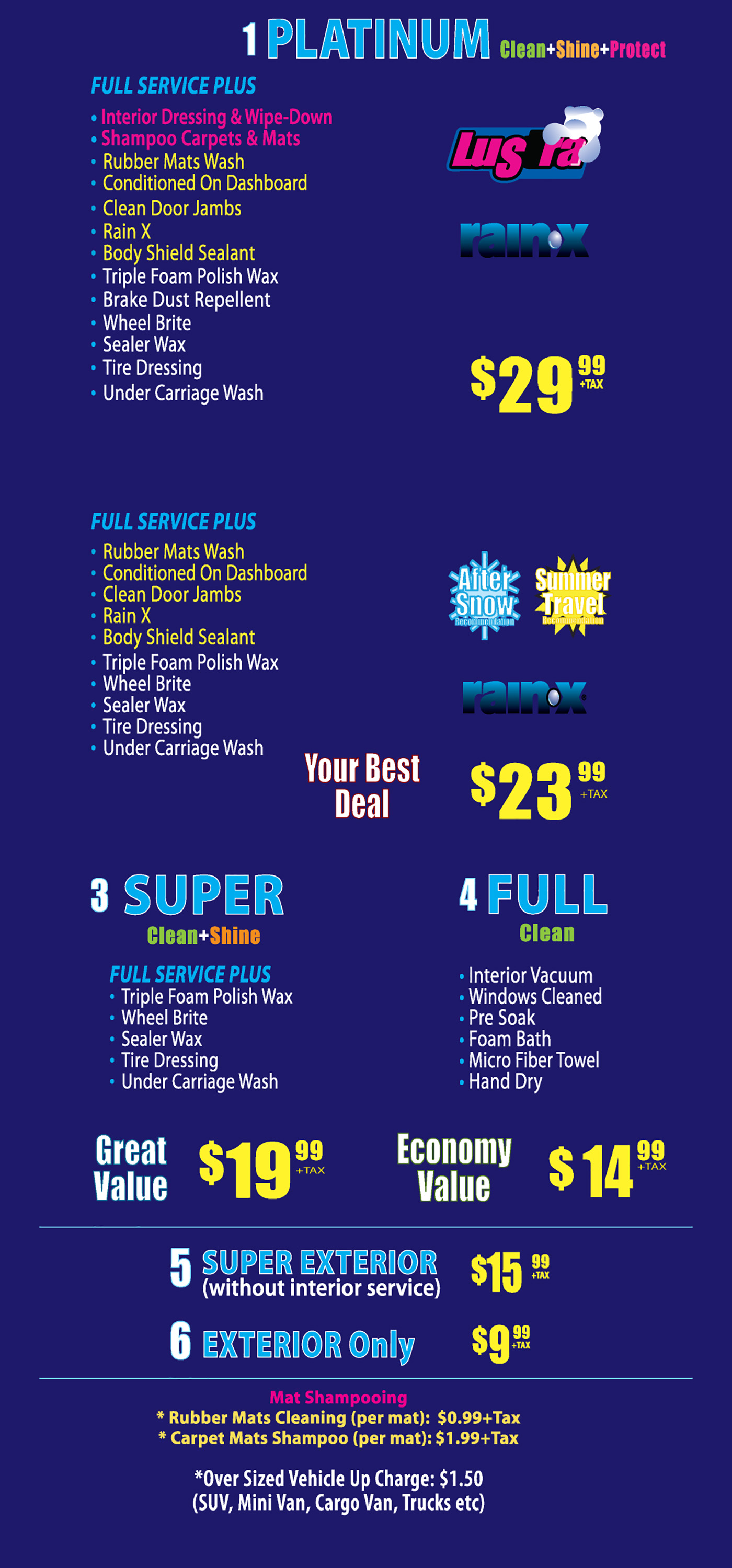 UNDER CARRIAGE WASH
This extra service is outstanding for helping to clean and protect the part of your car you never see the undercarriage. Properly placed spray nozzles mounted on the floor of the car wash flush the underside of your vehicle with water, which removes salt, sand and any other contaminants.
RUST INHIBITOR
Remove corrosive elements from a vehicle's undercarriage, temporarily minimizing the rusting process.
SEALER WAX
Our concentrated, lemon-scented clear coat sealer provides outstanding shine, and will aid in allowing your vehicle to dry spot free. This product is applied through a spray arch in an automatic car wash.
TRIPLE FOAM POLISH
Triple Foam Polish provides extra-deep cleaning and shine. It is a combination of cleaning agents and silicone polymers, which are foamed onto your vehicle, and is typically buffed in with soft cloth or rinsed off under high pressure.
TIRE DRESSING
This increasingly popular tire-dressing service is now being offered at most conveyorized tunnel operations, both on-line and off-line. Our Tire Shine can restore the original black luster to your tires to a fresh new look. This outstanding service will provide the finishing touch to a properly cleaned or detailed vehicle.
Wheel Brite
WHEEL BRITE is a concentrated, water-based, acid-free cleaner formulated to remove surface contaminants from all types of wheels and tyres in one easy step.
Rain X (DOUBLE BOND TEFLON COATING)

Rain X is applied during the rinse cycle (just after the drying agent) and takes no extra time. Rain X is a film-forming process that cures as it dries on your vehicle. The next time it rains or your vehicle is washed, water will bead up and "fall off" like never before. Additional applications of Rain X will only enhance durability. Independent tests run at the DuPont Experimental Station show that Rain X will last up to 30 days on a vehicle's surface when continually exposed to the environment 24 hours a day.